Probably my favourite moment during our stay in Zimanga. A dedicated night trip with the intent to get some nightshots of Lions.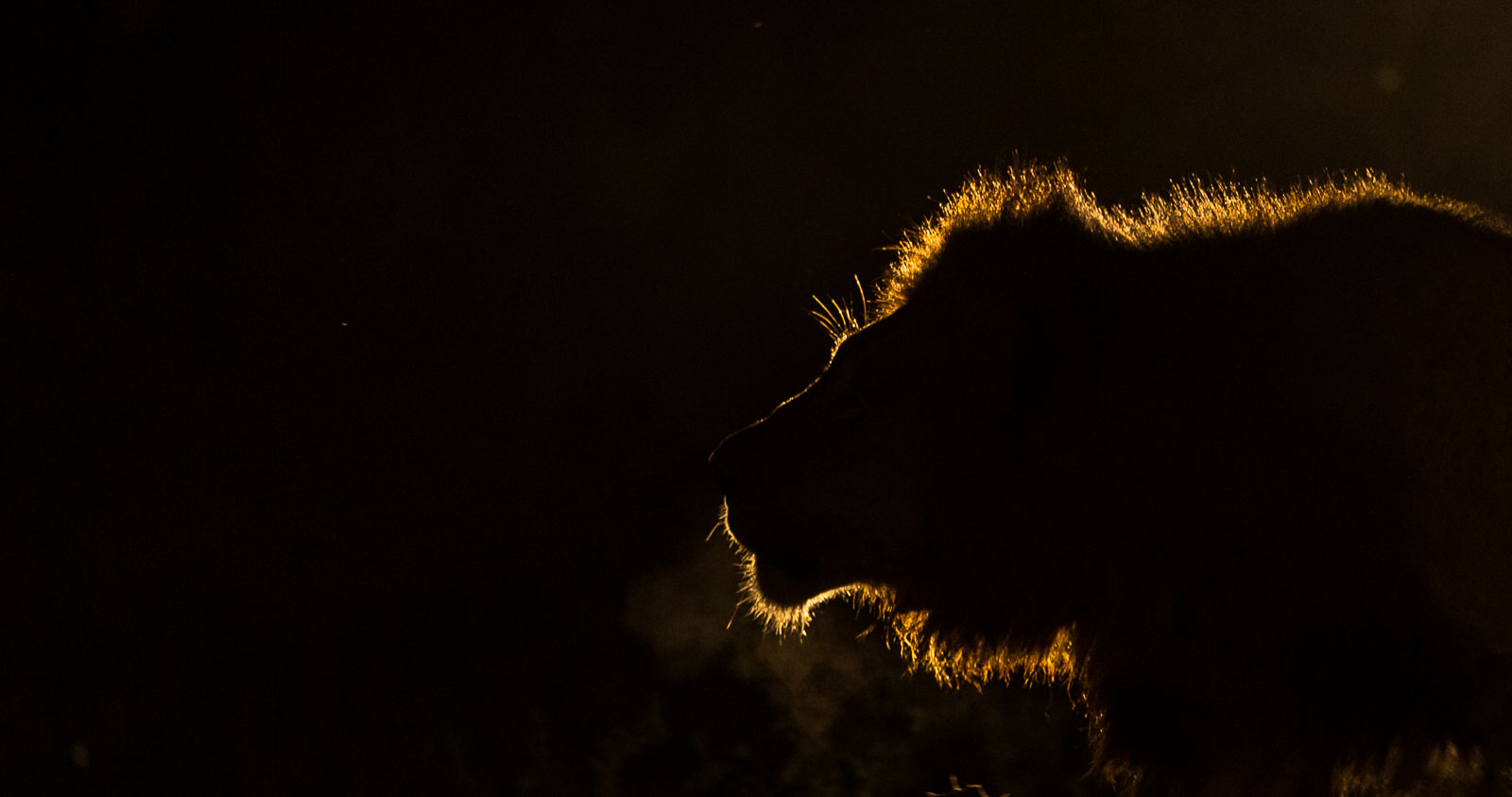 After dinner we picked up our gear and positioned ourselves in the two jeeps. The guides had tracked the Lions during the day and had good control over where they were, so we found them almost instantly lying in the high grass.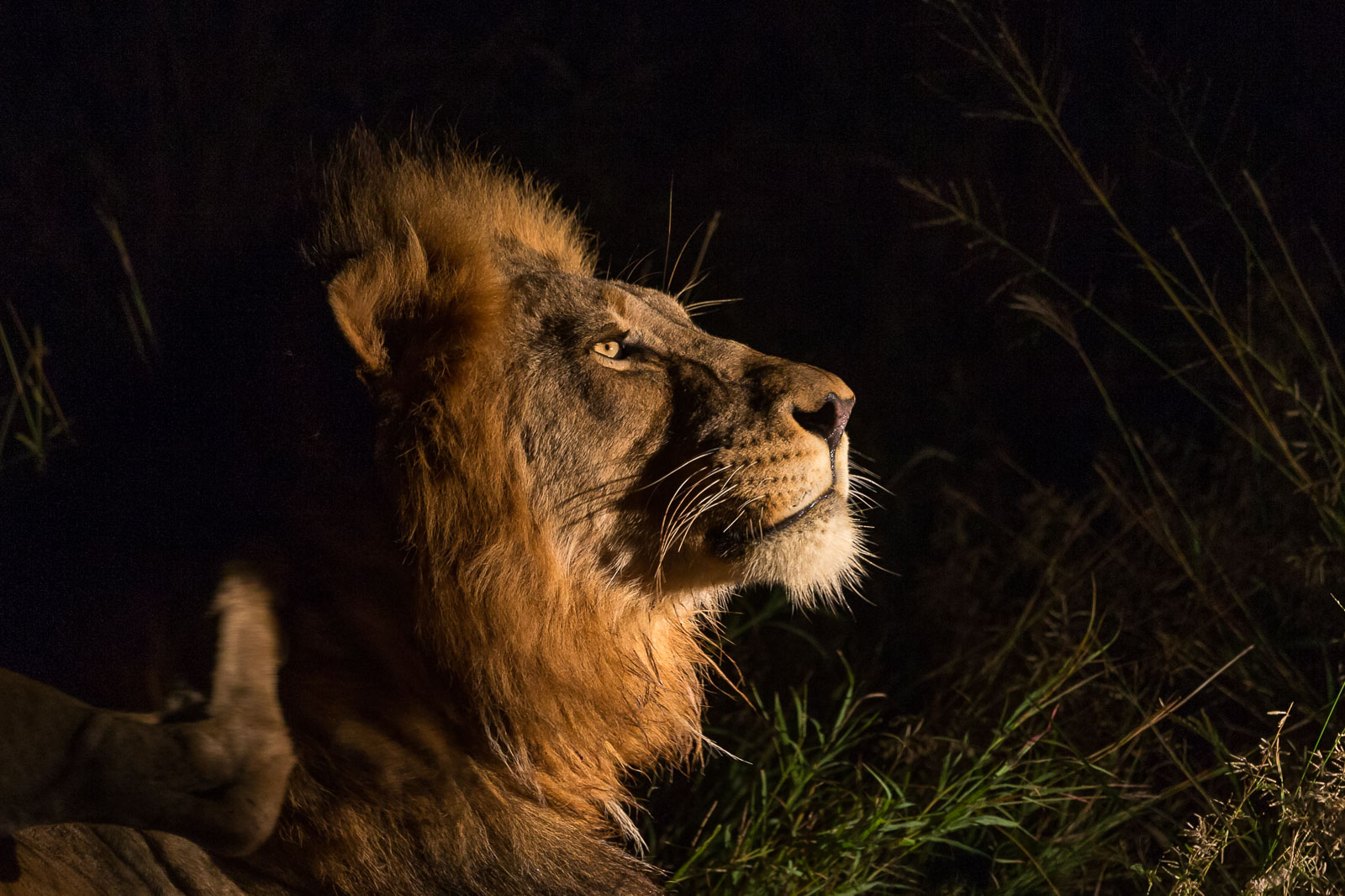 It was a beautiful evening and completely calm and silent. We took a few shots but it was then a waiting game when we waited for the lions to start moving. Just before they actually started to move, one of the big lions started to roar! The hair on my arms stood straight up when the sound of this male echoed across the plains. I had the presence to get a video of the moment, see below and don't forget the sound even if it's not possible to reproduce the feeling of the moment in the night.
The shots we were after was specifically silhouette and side lit shot and to achieve this, both vehicles had one spotlight each. We then took turns, where one jeep positioned the spotlight to put the light on the lions and the other jeep set up a position to shoot e.g. backlit and vice versa. This created many opportunities for great photos and I'm really happy with the shots I was able to get. It was a true magic moment and I will never forget it.

Later the same week we had a lucky break and on our way back from a game drive with Cheetah, we found a Lion pride with their cubs playing around in the grass. There was a second jeep there and again we took turns in putting the spotlight, primarily on the cubs. A great wildlife moment where we could witness the lion behaviour without sturbing. Amazing!